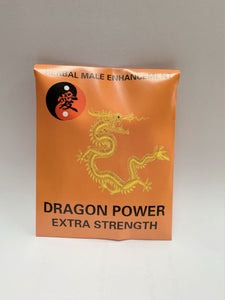 Dragon Power- Male Enhancement
[ Benefits]
A stronger and more sustained erection
Boosts libido
Strengthens the kidneys
Good for low back pain & joint pain
Improves immunity
[ Composition]
Raspberry, Solomonscal Rhizome, Common Yan Rhizome, Barbary Wolfberry Fruit, Cassia Bark.
[ Indication]
It helps strengthen kidney function, treats male impotence, relaxes muscles and stimulates blood circulation. It increases immunity, treats reduced sex drive, waist and knee aches( knee and lower back pain), tiredness and slow responses.
Two formulas are available- Regular and extra strength: extra strength formula is good for people over 50 years old or people need more energy like diabetes.