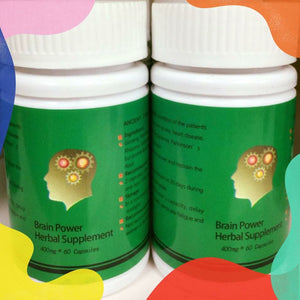 Brain Power Herbal Supplement
[Benefits]
Improves the health condition of the patients who are suffering from heart disease, hypertension, hyperglycemia, Parkinson's disease, hemiplegia and stroke.
Improves the mental power and restrain the degeneration.
The effect can be achieved in 20 days during the early stage of dementia.
Helps to expand the brain's capacity, delay the aging of brain cells, eliminate fatigue and improve memory.
       [Composition]
Ginseng, Membranous Milkvetch Root, Rhodiola, Rhizoma Gastrodiae, Medicina Cyathula Root, Eucommia Bark, Radix Paeniae Rubra, Valerian Root.