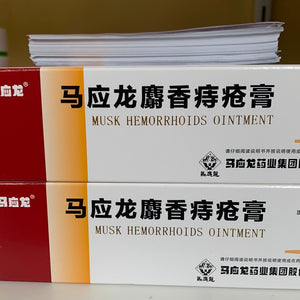 Hemorrhoids Ointment
It is formulated during Ming Dynasty( late 16th century), the ointment is made of traditional Chinese herbal ingredients. It is manufactured in a US FDA Audited Facility. 
✓
An effective ointment for hemorrhoids.
Used in China and Asia since 1582.
✓
100% herbal ingredients.
✓
H
elps relieve itching, burning, pain or discomfort.